Upcoming Workshops with Kelpie Wilson:
April 23, 2016 - Cave Junction, OR

May 21, 2016 - Roseburg, OR
Buy tickets for Using Biochar with Manure and Compost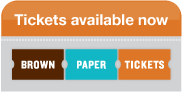 ---
Biochar School at Swallow Valley Farm Was Held in November 2014 - Here are some of the materials we used:
Powerpoint Presentations:
From Josiah Hunt of Pacific Biochar:
Post Pyrolysis Processes: Techniques for altering certain characteristics of biochar in order to improve soil fertility
Download Josiah-Hunt_Preparations_Presentation_V2lr
From Kelpie Wilson:
Download Terra Preta Sanitation
Download Biochar&Compost-Better_Together
Videos:
From Matt Banchero, a video collage of machines that make chunks for pyrolysis and gasification:
Biochar Bob Goes to Costa Rica Series:
http://www.youtube.com/playlist?list=PL8C4vs_2fjU6epFurX7HadIOB1Pq2Ykep
What is a Flame? From Alan Alda Center for Communicating Science
Rick burning - Jack Daniels style:
Will Emerson's time lapse video of biochar conservation burn (top-lit open burn, or rick burn):
Terra Preta Sanitation from Hamburg University of Technology, TPS Initiative
Temple of Holy Shit for the Blue Responsibility Award from Valentina Karga on Vimeo.
Documents and Spreadsheets:
From Matt Banchero, an excel spreadsheet for estimating feedstock transport costs:
Download Biomass Transportation in California
From Kelpie Wilson:
Download Formulas and Conversion Factors for Working with Biochar
Pictures from the school:
Biochar School Faculty:
Paul Anderson is known as Dr. TLUD (http://drtlud.com). Paul Anderson's decade of full-time work on micro-gasification has advanced the TLUD stoves that make char while cooking meals. In 2014 he has developed a different char-making technique ("C4 Kiln") for making much larger quantities of char, to be shown at the Biochar School.

Raymond Baltar is Director of the Sonoma Biochar Initiative (http://sonomabiocharinitiative.org) and owner of Biocarbon Associates. Raymond handles business development for the Biochar School.

Matt Banchero owns and operates a tree service company (http://thetreehuggingtreecutter.com) in Sonoma County. Matt specializes in hazardous tree removals, fine pruning and forest fuels reduction in the urban wildland interface. Matt is an inventor and is interested in developing appropriate technology for the utilization of woody waste and biomass at the home, farm and municipal scale.

Art Donnelly is the co-founder of Seattle Biochar (http://seachar.org). He is a biochar practitioner working on small scale technology and field applications in the Pacific Northwest and Central America. He has taught stove and kiln building techniques to more than 600 people in the last five years.

Gloria Flora - Gloria Flora was one of the first women to achieve the level of Forest Supervisor in the US Forest Service. She is known for her courageous 1997 decision that denied the oil and gas industry access to drill on national forest lands on the Rocky Mountain Front. Trained as a landscape architect, Gloria understands the importance of the human relationship to our public landscapes. She is the Director of Sustainable Obtainable Solutions, a nonprofit dedicated to the sustainability of public lands and of the plants, animals and communities that depend on them. She is also the director of the US Biochar Initiative (http://biochar-us.org).

Toby Hemenway is the author of Gaia's Garden: A Guide to Home-Scale Permaculture. Toby has been an adjunct professor at Portland State University, Scholar-in-Residence at Pacific University, and has taught over sixty 72-hour permaculture design courses. His website is http://patternliteracy.com
Peter Hirst – is co-owner of New England Biochar (http://newenglandbiochar.org). Peter is a biochar innovator who has built Adam Retorts in diverse locations around the world. He also teaches the top-lit or Conservation Burn method of converting waste brush piles to biochar.

Josiah Hunt Josiah Hunt gained several years of hands on experience with biochar while operating a small-scale manual biochar production, blending, and distribution company, Hawaii Biochar Products, LLC (now at http://pacificbiochar.com/ ). He has a home farm and also manager level experience with commercial organic farming.

John Miedema is the owner at BioLogical Carbon, LLC (BLC) in Philomath Oregon. BLC's primary mission is applied research and production of high quality biochar products for the remediation of environmental toxins and building soil fertility. BLC produces biochars with various streams of underutilized feedstock from the farming, livestock, and timber industries. These "designer" chars are being used in research at a number of university, government and private projects. John is also the founder of the Pacific Northwest Biochar Initiative and has taken a leadership role in biochar advocacy and research since 2007. Beginning in 2009 John started researching the use of biochar for stormwater remediation. Collaborating with commercial partners, the team demonstrated that biochar binds heavy metals. The field work took place in the cities of Portland, OR and Vancouver, WA at industrial stormwater permit holders' sites to help meet regulatory benchmarks for discharge water.

Simran Raphaell founded Regenerative Earth (http://regenerative-earth.com) in 2011 as a response to the many things in the corporate/economic world which have forgotten their place in the Natural World. The word spread quickly and now customers up and down the West Coast are utilizing the quality Products, Practices and principles of Regenerative Earth.

Phil Small is a consulting soil scientist and owner of Land Profile, Inc (http://landprofile.com). Phil has 36 years experience in environmental and agricultural soil science. He has been making and working with biochar since 2005. He was born and raised in Santa Rosa, California. His grandparents raised goats on Sonoma Mountain above Glen Ellen. He is a permaculture enthusiast, and serves on the board of the Inland Northwest Permaculture Guild. Phil now resides in Spokane, WA and participates in Biochar Community Conversations, a program to engage citizens in NE Washington State communities by introducing them to biochar and biomass waste utilization to create jobs and more sustainable communities plus a host of other benefits.

Kelpie Wilson – Kelpie is a writer, engineer and biochar consultant and owner of Wilson Biochar Associates. She post updates on biochar technologies at backyardbiochar.net.

Michael Wittman – has long been an environmental activist for an ever-growing number of national grass roots movements. He brings to bear a lifetime of experience in Alternative Energy. In 2006, Michael founded and became chief executive officer of Third Planet Energy Inc., a California biofuel company. While continuing to expand and facilitate biofuel and alternative energy interests, in 2010 he launched The Blue Sky Enterprise, an alternative energy consultation and supply company. In 2011 Michael founded Blue Sky Biochar (http://blueskybiochar.com) to promote both the notion of sustainable soil health and the means by which to make it happen. Blue Sky continues to advocate the individual reclamation of our biological birthright on earth.
---
Biochar Burn School at Enchanted Forest in 2013
In November of 2013, we held a Biochar Burn School at an oak meadow restoration project on the Enchanted Forest property. We experimented with different techniques for top-lit open burn piles with water quenching to save biochar. You can read about the project in this article in Tree Care Industry magazine:
Learning to Burn and Make Biochar, Not Smoke
Peter Hirst supervises a biochar burn